TOWARDS A GLOBAL VALUATION PROFESSION
CBV Institute is at the forefront of the global valuation community. The Institute is engaged in a worldwide consultation process toward adoption of International Valuation Standards (IVS), led by the International Valuation Standards Council (IVSC). CBV Institute is both a member and sponsor of the IVSC and is represented by CBVs on several IVSC boards.
IVS are a global set of universal valuation standards developed by the IVSC. The rigorous IVS framework formalizes what are already best practices of the CBV profession. Committed to the highest standards of valuation practice, CBV Institute is pursuing comprehensive examination of the implications of IVS adoption in the context of CBV Institute Practice Standards. A multi-faceted Institute process is ongoing which includes practitioner interviews, publications, custom IVS training, and consultations with CBVs and other stakeholders in Canada and internationally.
CBV Institute is taking a leadership position in the transparent and robust process of developing consistent global standards. As IVS continue to gain recognition and acceptance in international markets, there will be an increased need for CBVs who are prepared to meet IVS requirements. CBV professionals will continue to represent trusted valuation practice anywhere we serve.
---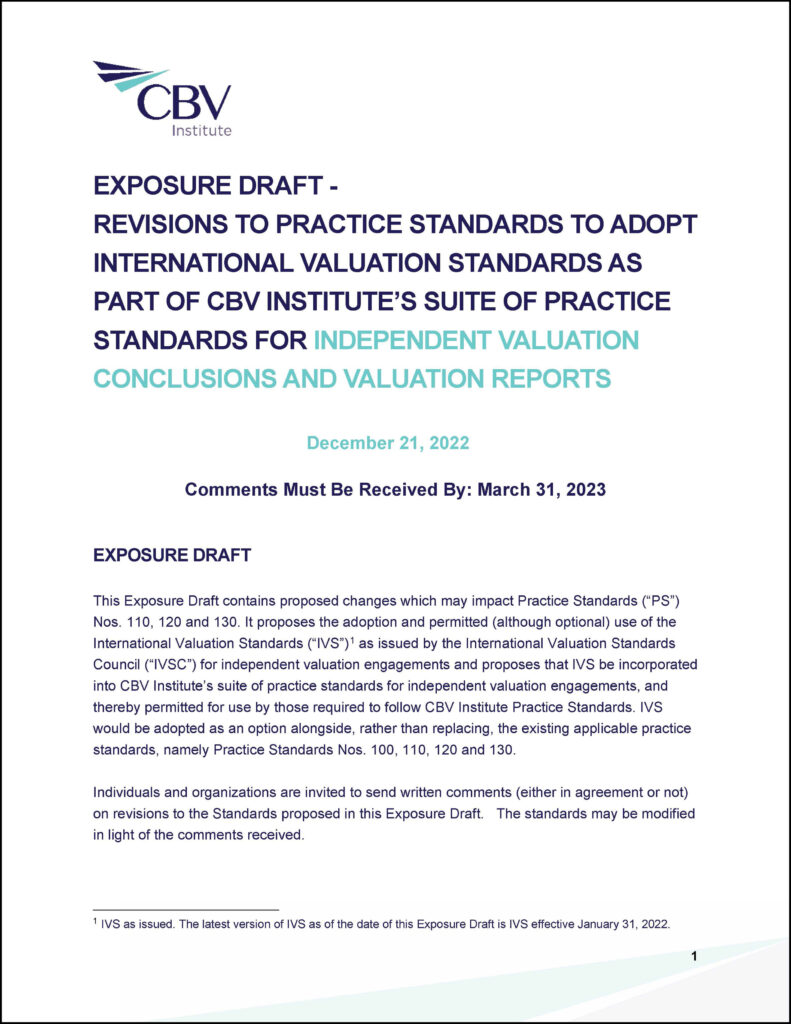 Released for Comment: Exposure Draft to adopt International Valuation Standards (IVS)
CBV Institute has released an exposure draft proposing to adopt IVS as part of the Institute's suite of acceptable practice standards for independent valuation conclusions and valuation reports.
Through this Exposure Draft, the Professional Practice and Standards Committee (PPSC) wishes to recognize and permit the use of the IVS as issued by the IVSC as an acceptable alternative to CBV Institute's Practice Standards No. 110, 120 and 130. The PPSC is not proposing to replace Practice Standards No. 110, 120 and 130 with the IVS at this time.
---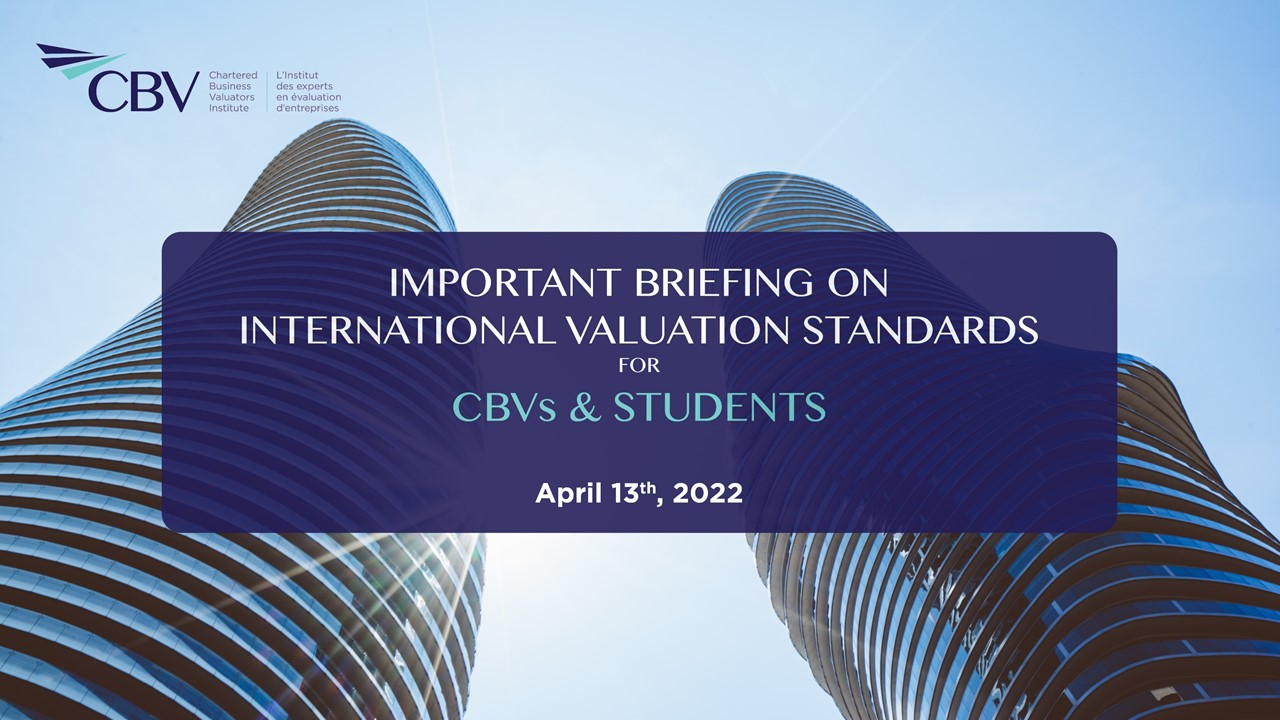 IMPORTANT INSTITUTE BRIEFING ON IVS
On April 13, 2022, CBV Institute hosted a briefing for its Members and Students on International Valuation Standards (IVS). During this webinar, the speaker panel addressed IVS adoption, why it matters to CBVs, where we are in our journey towards IVS, and what the next steps towards standards revisions are expected to be.
---
IVS COURSE BY CBV INSTITUTE – REGISTER NOW
A custom course designed and created by CBVs for CBVs, based on the current version of IVS. Covers what CBVs and Students should understand to complete IVS compliant valuations. Through a CBV lens, this course is also a helpful tool for other valuation professionals and organizations interested in learning more about IVS.
---
BRIDGE GUIDE TO IVS
A reference guide, co-published by CBV Institute and IVSC, laying out differences and areas of alignment between CBV Institute Practice Standards and IVS. Provides a touchpoint for those who choose to follow, or are required to follow, both sets of standards. May be useful to other standard setters and members of other valuation professional organizations.
---
INTRODUCTION TO IVS
A high-level IVS introduction for CBVs, Students and Canadian-based international groups or organizations.
---
HOME OF IVS
A video introduction of IVSC's mission to raise the standards of international valuation practice, for the benefit of capital markets and the public interest.
ivsc.org
---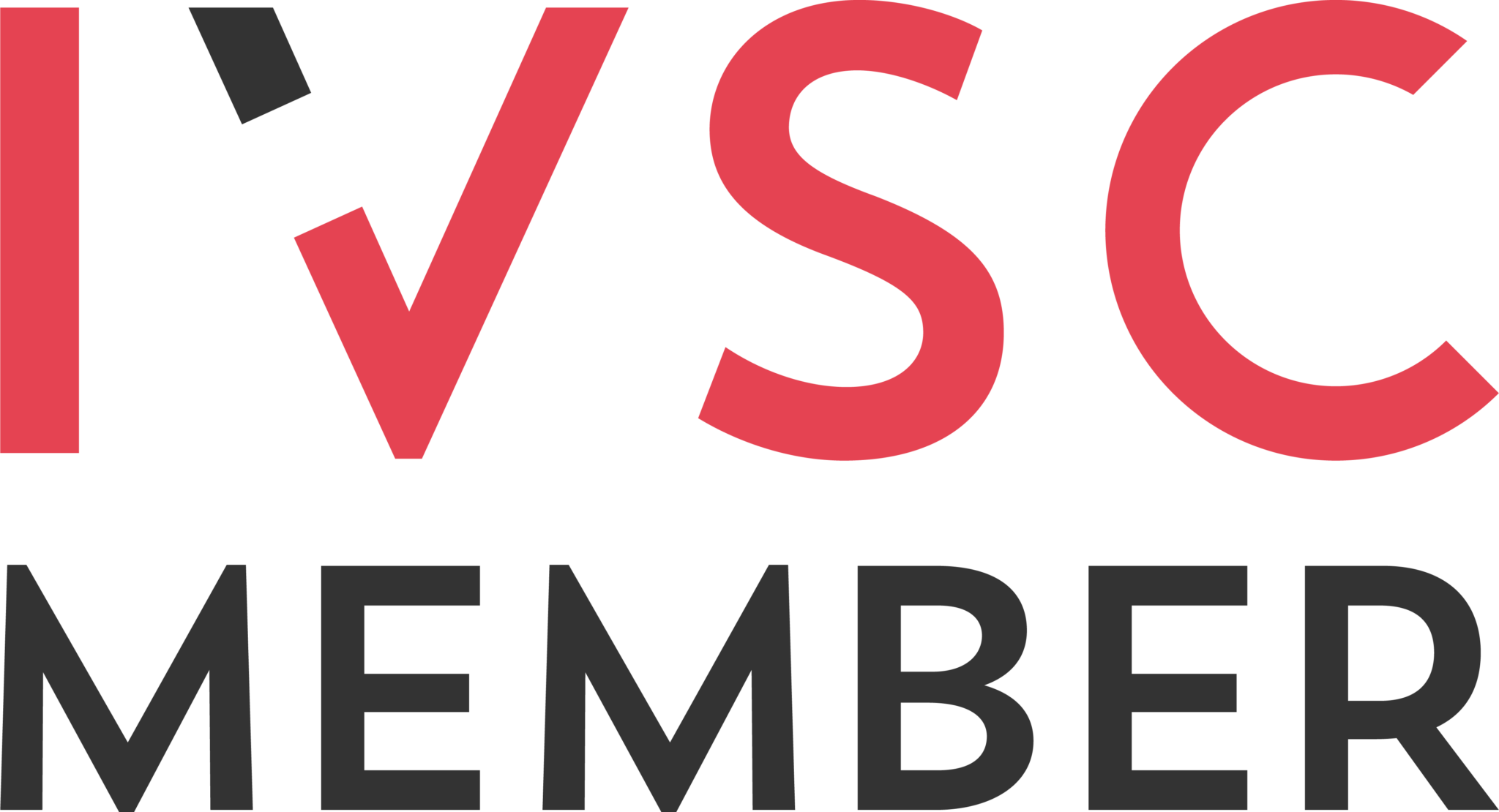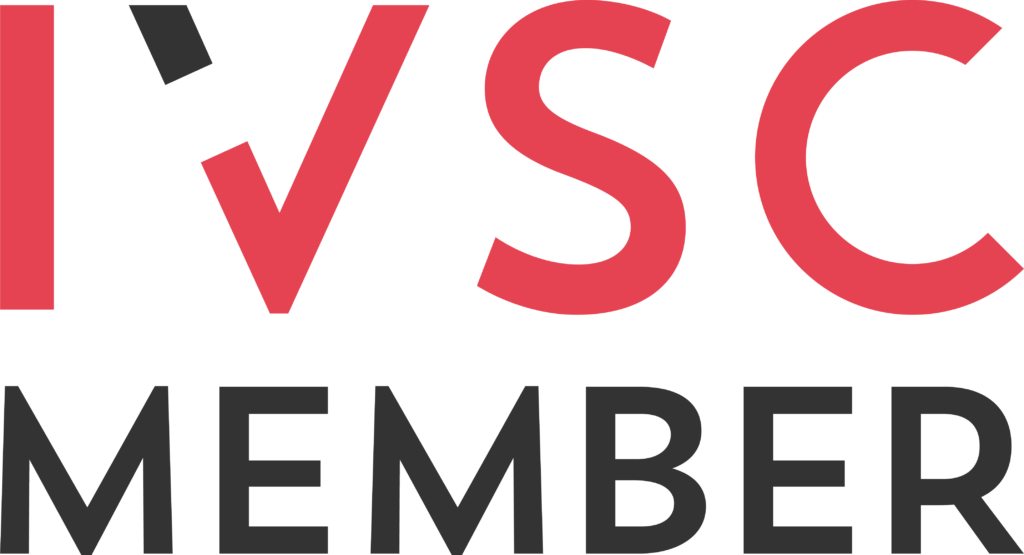 IVSONLINE
The easy way to access the latest edition of IVS anytime, anywhere. Includes archived editions, translations, and other useful IVS materials. Free access for CBVs and Students.
---
IVS PROVIDERS PORTAL
Search IVS-trained valuation professionals, as well as IVSC member and sponsor organizations around the world.
ivsc.org/ivs-providers.
---
CONTACT US
For more information about IVS, please contact:
Catalina Miranda, CPA, CA, CBV
Vice President, Regulatory and Standards
(416) 613-0300
catalina.miranda@cbvinstitute.com