New VFR CPD Offering - Now Available!
CBV Institute has partnered with CPA Canada to deliver CPD related to VFR in a public-reporter context. This CPD offering arose from a concern expressed by key stakeholders that financial professionals should have a foundational level of understanding in VFR, and the offering serves the Institute's mission to benefit the public interest. This online, on-demand program provides 16 hours of quality point-in-time continuing professional development.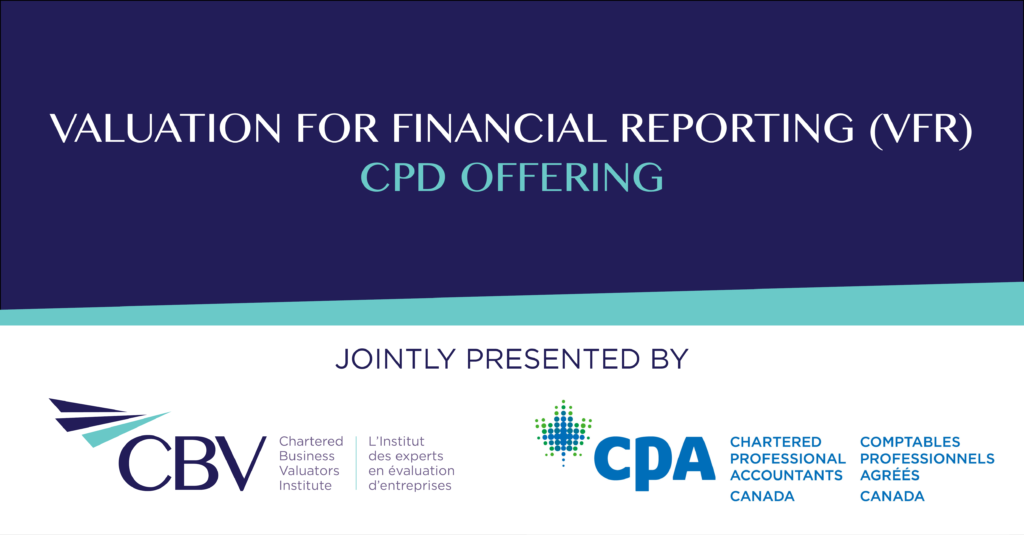 To learn more or to register for this CPD offering, please click here.