February 26, 2021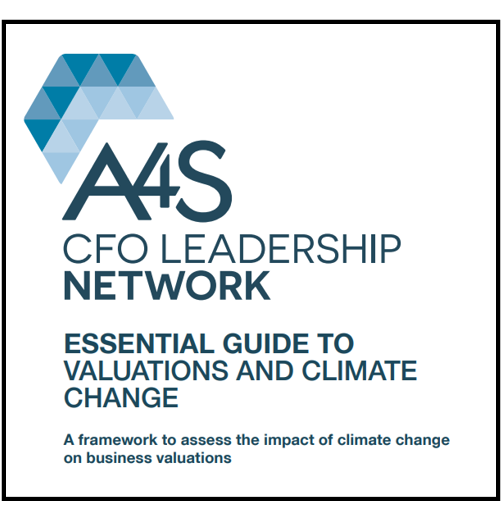 CBV Institute was proud to be a contributing member to the development of the new A4S Essential Guide to Valuations and Climate Change – a part of the Prince of Wales's Accounting for Sustainability Project (A4S), in partnership with CPA Canada, finance teams from its CFO Leadership Network, global institutional investors and industry experts. Nine CBVs were on the project team for the ground-breaking undertaking.
Climate change and business valuations are inextricably linked, however quantifying the effects remains a challenge. This first-of-its-kind guide now offers a five-step framework which enables investment and valuation communities to apply climate change risks and opportunities consistently to their valuations. It is hoped the new publication will encourage discussions among the valuation, accounting, regulatory and investor communities, and eventually become common practice for use by valuators and for reference by investors in their decision-making processes.
Says Jessica Fries, Executive Chairman of A4S, "At A4S, our ultimate goal is to make sustainable business, business as usual. Calculating the value of businesses and assets is one of the most important factors determining where investors put their money. By embedding these considerations into the valuation process – using guidance developed by industry professionals and the valuation community – there is potential to make the integration of climate risk become the norm rapidly. We hope that the launch of this guide will spur action from finance and investment teams globally and help accelerate the transition to a net-zero, sustainable economy."
Visit accountingforsustainability.org/valuations to download the A4S Essential Guide to Valuations and Climate Change.
Your web browser is outdated. For the best possible site experience, we encourage you to switch your browser to Microsoft Edge, Google Chrome or Firefox.