June 18, 2021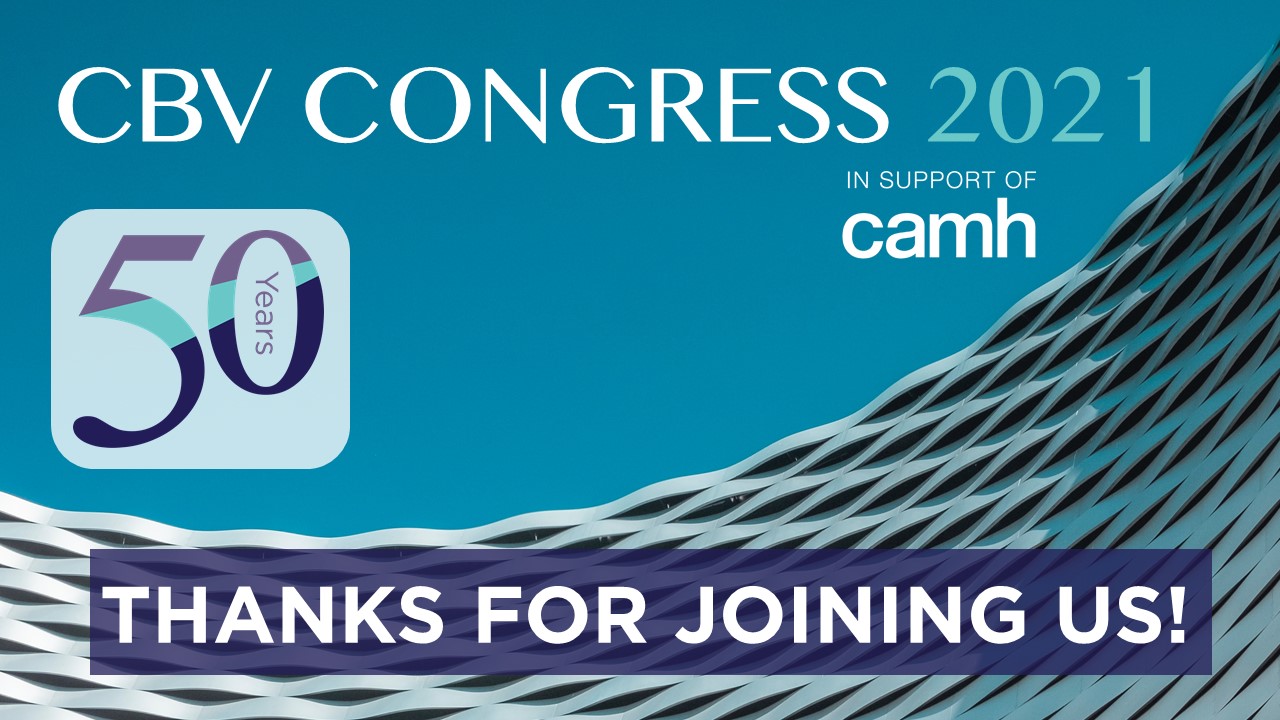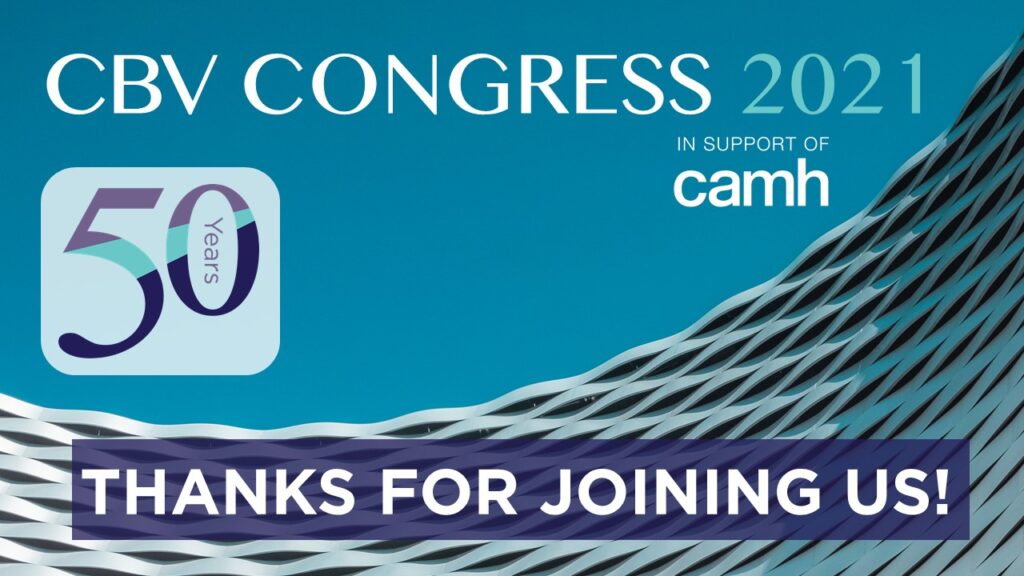 Such an honour to host CBV Congress 2021, celebrating our 50th anniversary of leadership in business valuation. Three days, three streams of stimulating valuation topics and cutting-edge business issues, dozens of expert speakers, renowned keynotes, and hundreds of participants engaging in robust presentations and networking on a state-of-the-art virtual platform. We thank all presenters for sharing your insights on what's next and inspiring us to think about the future. And we thank everyone who participated from across Canada and around the world for making this our biggest Congress yet. Save the date for CBV Congress 2022, live in Vancouver, June 6-7!
Congress 2021 was dedicated to supporting a pressing mental health crisis. With our long history of giving back, a generous donation was made on behalf of CBVs and Students to CAMH. If you or anyone you know is struggling in these stressful days, there are tools to assist.
Visit CAMH for resources or to make a donation.
Your web browser is outdated. For the best possible site experience, we encourage you to switch your browser to Microsoft Edge, Google Chrome or Firefox.