May 1, 2020
CBV Institute's Board of Directors has bestowed two accomplished members with the honour of Life Member standing in the CBV profession. This special recognition is reserved for CBVs and FCBVs of eminence in their valuation careers who are retired from active practice. Following a rigorous review process, we are pleased to announce Wayne Albo and Richard Wise have been granted Life Member honours this year.
Congratulations Wayne and Richard!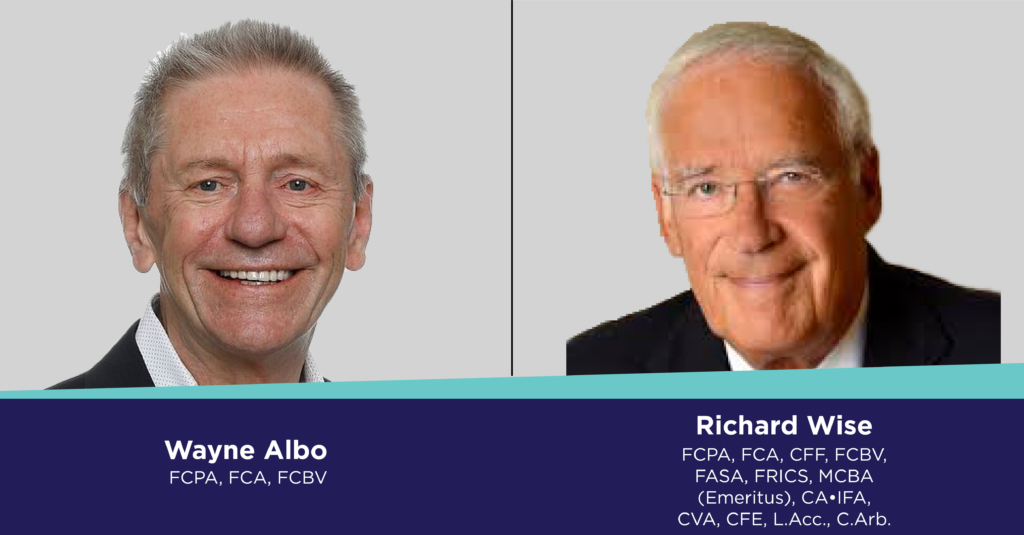 Your web browser is outdated. For the best possible site experience, we encourage you to switch your browser to Microsoft Edge, Google Chrome or Firefox.