September 11, 2019
Congratulations to CBVs Tara Singh, CBV, CFE, and Tylar St. John CPA, CA, CBV, CFF, for achieving global recognition of your work "Decrypting Crypto".
Tara and Tylar presented today at ICVPME 2019 in New Zealand, where international valuation professionals are gathering to discuss Valuation for the Digital Age. Their topic,  "Decrypting Crypto: An Introduction To Cryptoassets and a Study of Select Valuation Approaches", will also be published later this year as a paper in CBV Institute's 2019 Journal of Business Valuation.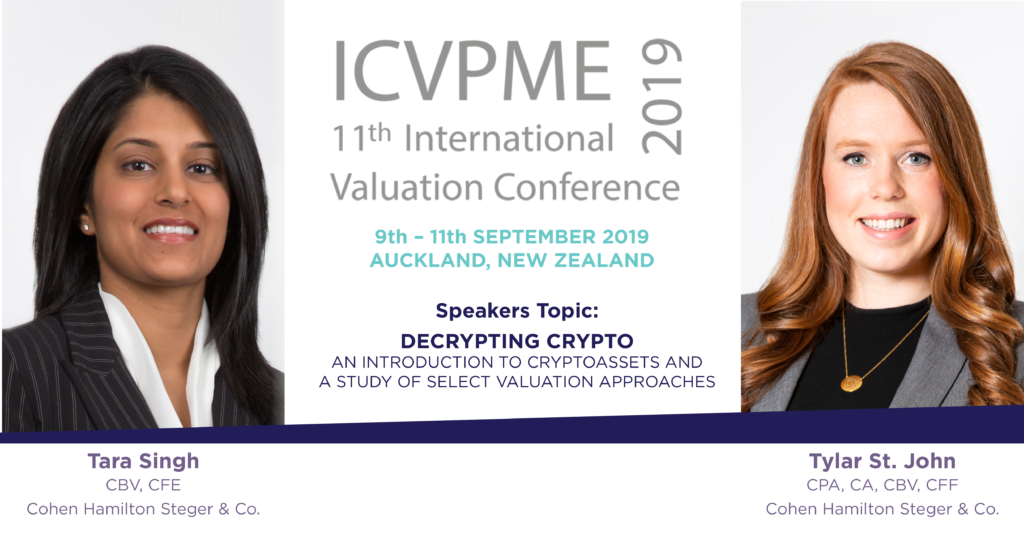 Your web browser is outdated. For the best possible site experience, we encourage you to switch your browser to Microsoft Edge, Google Chrome or Firefox.