Pratt & Whitney Canada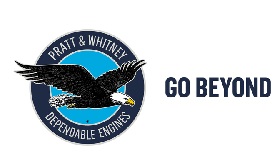 Who we are
At Pratt & Whitney, we believe that powered flight has transformed and will continue to transform the world. That's why we work with an explorer's heart and a perfectionist's grit to design, build, and service world's most advanced aircraft engines. We do this across a diverse portfolio including Commercial Engines, Military Engines, Business Aviation, General Aviation, Regional Aviation, and Helicopter Aviation and as a way of turning possibilities into realities for our customers. This is how we at Pratt & Whitney approach our work, and this is why we are inspired to go beyond.
What are our expectations
The financial analyst is responsible to analyze the profitability of engine program investment opportunities by modelling the projected cash flows for the full engine program lifecycle (using Discounted Cash Flow analysis, with concepts such as IRR, NPV, Payback, WACC, etc.).
The financial analyst will have to work closely with various business units, including sales and marketing teams and their respective executives, to directly support business negotiations and contribute to the company's growth objectives.
The financial analyst will also have to measure the financial performance of major engine program investments by evaluating and tracking annually the evolution of key performance indicators versus initial commitments.
The financial analyst is also responsible to maintain high standards of financial modelling, input integrity, robustness of the documentation and adherence to company policies.
What your day to day will look like
Perform discounted cash flow analysis of complex engine programs, by modelling the entire business model (investment, expected costs and revenues over the full lifecycle of the program).
Collaborate with various subject matter experts to understand and ensure integrity of the various inputs to the business case.
Prepare and deliver presentations to summarize the key financial metrics, key assumptions, and strategic considerations to facilitate quality decision making.
Support other ad-hoc financial valuation/analysis/modeling requests.
Review commercial contracts before signature with customers
Contribute to continuous improvement of financial tools and processes.
The tools you need to be successful:
Must haves:
Baccalaureate and minimum of five years of experience
One, or a combination of the following titles: CPA, CFA, CBV, Master's Degree Corporate Finance
Excellent oral and written communication in English and French
Strong Excel & PowerPoint skills
Adaptable, strong collaboration, good team player
Assets:
Organizational skills and ability to work under pressure with competing priorities
Project management skills
Knowledge of the aerospace industry
What we offer
Long-term deferred compensation programs
Daycare for young children
Advancement programs to enhance education skills
Flexible work schedules
Leadership and training programs
Comprehensive benefits, savings and pension plans
Financial support for parental leave
Reward programs for outstanding work
Diversity, Equity & Inclusion
The masculine pronoun is used without discrimination and solely for the purpose of making the text easier to read. P&WC is an equal opportunities employer, seeking to promote diversity and inclusion. We will consider applications from all qualified candidates, regardless of their race, colour, religion, sexual orientation, gender, nationality, age, disability, veteran status or any other status protected by law.