Baker Tilly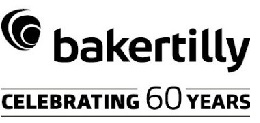 From its modest beginnings over half a century ago, our Chartered Professional Accounting practice has grown to more than 100 partners and professional staff. As the recipient of five Employees' Choice Awards, our success hinges on our customized approach to meeting our clients' needs. We provide audit, accounting, tax, entrepreneurial and business advisory services to owner-managed businesses, in addition to a growing list of specialties, namely, private sector consulting, financial advisory, insolvency and debt restructuring. For over 60 years, we have built our reputation on a solid foundation of core values – integrity, excellence, and respect.
The Baker Tilly national network is one of Canada's largest associations of Chartered Accounting firms. Known as Canada's mid-market alternative for audit, tax and advisory solutions, Baker Tilly has developed a reputation for being a leading choice for quality and value-added financial advice due to the depth and breadth of in-house skills, customized offerings, commitment to excellence in customer service and our global reach.
We are part of Baker Tilly Canada Cooperative, one of Canada's leading accounting firms. As an independent member of Baker Tilly International, Baker Tilly Canada and its member firms are part of a global network of 126 member firms, with 36,300 people in 146 territories. Together, we offer clients an established platform and access to the highest quality resources for audit, tax, and transaction support in the global marketplace.
About Baker Tilly Ottawa's Financial Advisory Services Group
The Financial Advisory Services Group ("FAS") include Business Valuators and Litigation and Forensic Accountants that provide objective professional opinions regarding the valuation of businesses, losses incurred, damage quantification and determination of income for support purposes in matrimonial disputes.
Whether retained by a plaintiff or defendant, or in context of a transaction, financial planning or financial reporting, the FAS Group provides clients with the highest quality of professional service. The FAS Group is currently looking for an additional staff member to join their growing team.
Responsibilities of the Position:
Preparation of reports involving the valuation of business interests, quantification of damages, income and/or business loss and income analysis for family law purposes;
Analysis of legal and financial documentation such as legal agreements, financial statements, and tax returns; and
Gathering and analysis of investment and transactional data from public and licensed sources.
Required Qualifications:
Bachelor's degree or higher;
Relevant work experience in a litigation/business valuations role;
Enrolled in the Chartered Business Valuators program;
Demonstrated expertise in analyzing financial statements as well as a knowledge of income tax;
Strong Microsoft Word and Microsoft Excel skills;
Excellent interpersonal, communication and organizational skills;
Attention to detail and accuracy;
Sound judgment regarding confidential and sensitive matters;
Ability to multi-task in a fast-paced environment; and
Ability to work effectively independently and as part of a team.
Application Information
We offer a competitive remuneration package based on experience and qualifications.
Qualified candidates are invited to submit their resume to: OTTApplications2@bakertilly.ca
Accommodations for job applicants with disabilities are available upon request.
All resume information is received in confidence. While we appreciate all applications received, we can only contact directly those candidates selected for an interview.