Ontario Teachers' Pension Plan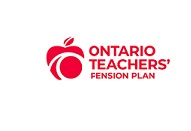 The opportunity
The Senior Associate, Valuation is responsible for the execution of OTPP's semi-annual private investment valuation processes, for the purpose of OTPP's mid-year and year-end financial statement reporting. Private portfolio investments asset classes include private equity, infrastructure, natural resources, venture capital, real estate, and private credit. This position will also actively involve training and reviewing the work of junior staff.
Who you'll work with
Reporting to a Senior Manager, Valuations, you will work independently and with junior staff in the preparation of private investment valuations and other deliverables within the Finance, Valuation team.
What you'll do
1. Supporting the planning and execution of the mid-year and year-end valuation processes during peak periods:
Help prepare and be responsible for the review of "fair value" valuations prepared by OTPP's Investment teams including the preparation of analysis and summary memorandums in respect thereof
Review the fair value valuations prepared by external valuation agents
Help develop recommendations to be used for the purposes of OTPP's financial statements
Support the development, tracking and reporting of plans and timelines to ensure an effective and efficient valuation process
Assist in developing the standards for reviews and the corresponding processes to be followed by the staff involved in the valuation process
Assist with responding to queries/information requests from OTPP's external auditors with respect to private investment valuations
Communicate noted issues with respect to the valuation process or specific investment valuations to management on a timely basis
Assist in the preparation of OTPP board reporting with respect to the results of the year end and mid-year private investment valuation process
Build rapport and work cross-functionally with members of other OTPP groups, including Risk Analytics, Tax, Financial and Management Reporting, Private Asset Operations, Strategy and Risk, and Data Management in sharing information generated and reviewed by the valuation team
Contribute to ad-hoc projects supporting the execution of the broader Finance division strategy
2. Assist with the interfacing with the Investment Division with respect to the valuations including:
Help coordinate processes and deliverables to facilitate the execution of a smooth mid-year and year-end valuation process
Help ensure outstanding service is provided to the Investment Division with respect to private investment valuations
Respond to inquiries and requests from the Investment Division including consultation on new transactions where required
Support the management of OTPP's use of external advisors employed in the private investment process and the management of the corresponding relationships
Ensuring internal information required by external advisors is provided by both the Investment Division and Finance in accordance with established timelines
Monitoring and reporting on progress of external advisor deliverables
Critiquing external advisor reports in ensuring their findings are reflective of standard methodologies and are consistent with the definition of fair value
Review and incorporate external advisor recommendations/findings into OTPP's conclusions
Communicate of issues noted to the managers, where vital, on a timely basis
Help ensure outstanding service is provided by external parties
3. Assist in training and reviewing the work of junior staff in peak valuation periods:
Assist, develop and train junior staff with respect to valuation standards, practices and internal process requirements to ensure the execution of effective and efficient processes.
4. Help ensure OTPP's valuation policies and practices remain standard methodology:
Assist in the review of internal methodologies and processes for assigned investments with a view of continuous improvement in execution
Monitor external best practice standards (e.g. IPEV Valuation Guidelines) and practices
Support the annual review and update of OTPP's private investment valuation policies including recommending changes based on changes in standard methodology valuation guidelines and practices
Help prepare any required OTPP board reporting with respect to any recommended policy changes
There is a moderate/high degree of decision making and discretion required in this role. Often required to manage multiple competing priorities.
This position serves as a direct resource to the Senior Manager and is encouraged to make standard operational decisions. On complex issues, you are expected to have fully researched the issues, provide recommendations, and an implementation plan to the Senior Manager.
What you'll need
Relevant university degree
A professional accounting designation is an asset
A Chartered Business Valuator ("CBV") designation or working towards CBV is preferred
A Chartered Financial Analyst ("CFA") designation or working towards CFA in an asset
Valuation Knowledge – This position requires a solid understanding and application of the principles and complexities of private asset valuation.
Analytical Thinking and Financial Modelling Skills – Strong analytical thinking, variance analysis, and financial/cash flow modelling skills are important to the execution of the valuation review process. Having a comfort level in reviewing large and sophisticated financial models is important.
Organization Skills – OTPP's valuation process involves the completion of an extensive number of valuation reviews and coordination across multiple departments and teams including within Finance. The position requires effective organizational skills to set priorities, coordinate tasks and meet deadlines.
Preparation of written memoranda supported by in-depth valuation analyses. Strong written communication skills are required to ensure Finance's memoranda are written clearly and concisely, address the key valuation risks identified and adequately support Finance's recommendation of fair value
Verbal Communication Skills – Interaction with internal management and various OTPP Investment Division teams for the purpose of completing the valuation review. The nature of the relationship with these parties requires a high degree of professionalism.
Experience (3-5 years) working with private investment valuations, which could include valuing and/or conducting due diligence in respect of private investments.
Previous experience in coaching, training and developing staff is desired
Experience interacting with senior management and other external advisors
Experience in data analytics/visualization tools such as PowerBI is an asset
What we're offering
Pay-for-performance environment that offers competitive salary and incentive
Numerous opportunities for professional growth and development
Comprehensive employer paid benefits coverage
Retirement income through a defined benefit pension plan
The opportunity to invest back into the fund through our Deferred Incentive Program
A flexible/hybrid work environment combining in office collaboration and remote working
Competitive time off
Our Flexible Travel Program gives you the option to work abroad in another region/country for up to a month each year
Employee discount programs including Edvantage and Perkopolis
Degreed: a digital platform that helps you quickly and easily discover, share, and track various learning resources — from courses to videos to articles and more
At Ontario Teachers', diversity is one of our core strengths. We take pride in ensuring that the people we hire and the culture we create, reflect and embrace diversity of thought, background and experience. Through our Diversity, Equity and Inclusion strategy and our Employee Resource Groups (ERGs), we celebrate diversity and foster inclusion through events for colleagues to connect for professional development, networking & mentoring. We are building an inclusive and equitable workplace where our talent is respected, accepted and empowered to be themselves. To learn more about our commitment to Diversity, Equity and Inclusion, check out Life at Teachers'.
How to apply
Are you ready to pursue new challenges and take your career to the next level? Apply today! You may be invited to complete a pre-recorded digital interview as part of your application.
Accommodations are available upon request (peopleandculture@otpp.com) for candidates with a disability taking part in the recruitment process and once hired.
Candidates must be legally entitled to work in the country where this role is located.
The privacy of your personal information is important to us. Please visit our Privacy Centre to learn how we handle your personal information.