Evans & Evans, Inc.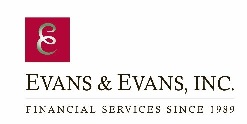 Evans & Evans, Inc. is a leading Canadian boutique Investment Banking firm with offices in Vancouver and affiliates in Canada, the U.S. and Asia. We offer a range of independent and advocate services to our clients including valuation and fairness opinions, business due diligence, business planning, market and competitive research, capital formation assistance and mergers and acquisitions advice. We offer a dynamic and collaborative work environment, and we provide competitive compensation and comprehensive health coverage including dental and health benefits.
We have the requirement for a Senior Analyst. The selected candidate will be working primarily to support both our business valuation practice and investment banking team with valuation analysis, purchase price allocation, deal packaging and related activities.
We require an individual who can:
manage multiple projects concurrently;
write detailed valuation reports, business plans and decks to be used in the regulatory and investment community;
perform financial-related work; and
work well in an unstructured and dynamic environment.
Qualifications:
CBV, CPA, CFA and/or MBA preferred.
Strong interpersonal skills and the ability to communicate effectively with clients.
The willingness to learn as well as an ability to manage and execute on multiple concurrent assignments to an exceptional standard is necessary.
We are interested in candidates from anywhere in Canada with the expectation that they will be working from home primarily if they are not based in Vancouver. Relocation is not required.