BC Investment Management Corporation (BCI)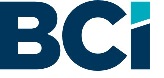 With $211.1 billion in assets under management (AUM), British Columbia Investment Management Corporation (BCI) is one of the largest institutional investors in Canada. Since its inception in 2000, BCI has grown significantly and is now regarded as one of the most influential financial institutions globally, with a diverse and global mix of assets. The organization has positioned itself as an active, in-house asset manager with sophisticated strategies operating in an increasingly complex investment environment. Over the past 10 years, BCI has more than doubled its assets under management and headcount to over 650 employees and now has offices in Victoria, Vancouver, New York, and London.
As BCI continues to grow, both geographically and in new investment types, as does the complexity of its valuations work. Specifically, BCI's internalization of asset management and the growth in the volume and size of private asset transactions has only increased the importance of the valuations function within BCI. The Valuation team plays a critical role in the valuation of over 300 private investments in Private Equity, Infrastructure & Renewable Resources, Absolute Return Strategy and Private Credit. Due to continued growth and internal promotions, BCI is now seeking candidates for the Manager, Valuations to join this high performing team.
In this leadership role, the Manager will be part of the team responsible for the timely execution of quarterly and annual valuation processes specifically for Private Equity investments, working with team members and various internal and external stakeholders to facilitate the process. They ensure that fair values can be relied upon for client reporting, financial reporting and strategic decision making at BCI. The team will have an opportunity to collaborate with teams across the organization, including investment teams, Risk, Financial Reporting, and Investment Accounting.
Ideal candidates will bring a knowledge of valuation and accounting principles and methodologies for private market investments gained through experience in an accounting firm or within a similar investment organization. Experience with private equity fund accounting, operations and administration could also be transferrable. As a CPA, they will possess strong business acumen, analytical skills and the ability to build highly collaborative relationships across an organization. The Manager will lead a small team responsible for the valuation of a group of asset classes and as such the ideal candidate for the Manager position will be an experienced professional with management experience and strong leadership skills.
The role is based in BCI's office in Victoria, BC., and the Manager will have a chance to join a world-class organization and culture which has been recognized as One of Canada's Top 100 Employers for four consecutive years. BCI is also one of the industry's fastest-growing organizations which will present significant learning and growth opportunities for a motivated candidate.
For a valuations professional, this is a fantastic opportunity with one of the largest and fastest growing investment managers in Canada, gaining exposure across various asset classes and working on interesting and complex valuation investments on a global level.
To explore this opportunity further, please click Apply.