KPMG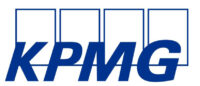 Overview
You've got big plans. We have opportunities to match, and we're committed to empowering you to become a better you, no matter what you do.
When you join KPMG you'll be one of over 227,000 professionals providing audit, tax, advisory and business enablement services across 146 countries.
With the support to do things differently, grow personally and professionally and bring your whole self to work, there's no limit to the impact you can make. Let's do this.
Opportunity
With one of the largest teams of accredited business valuators in Canada, KPMG is a respected leader in the provision of valuations and fairness opinions. KPMG clients receive the attention of dedicated senior valuation professionals who remain actively involved in all aspects of the engagement.
Valuations are often subject to third-party scrutiny. KPMG professionals monitor the changing laws and sensitivities of regulators, standard-setting bodies, taxing authorities, and the courts. We adopt an anticipatory mindset to help ensure that contentious issues and potential objections are recognized and addressed prior to issuing our report.
Our valuation approach is rigorous. We invest the time required to understand the subject business, consulting with professionals from KPMG International's global network as necessary. We combine our theoretical knowledge of sophisticated financial techniques with our practical understanding of capital markets. We excel when faced with complex and unusual issues. Our conclusions are well supported and our reports clear and concise.
What You Will Do
This position involves advising public and private businesses operating in a variety of industries on valuation issues.
Manage valuation assignments in support of the purchase and/or sale of a business, tax planning, financial reporting and litigation
Conduct economic and industry research and detailed financial analysis
Draft and review valuation reports
Lead a range of valuation projects concurrently and assume responsibility for the day-to-day execution and delivery of high caliber service on projects
Undertake engagement and practice management responsibilities including billings and adherence to professional practice requirements
Manage, mentor and train junior valuations professionals
Support business development activities and contribute to the growth of the practice through the development of external and internal relationships
What You Bring To The Role
CPA, CA designation strongly encouraged
Chartered Business Valuator (CBV) obtained or are near completion, and/or CFA designation
Minimum 5 years of experience including 2 years (for Manager), 4+ years (for Senior Manager) of direct valuations experience
Excellent analytical and writing skills with strong attention to detail
Effective leadership and project management skills with the ability to lead teams to produce outstanding results for our clients
Experience with project problem diagnosis, solution development, client communications, facilitation of decision making, documentation, managing client expectations, project profitability and team leadership
Demonstrated experience in coaching, mentoring, training and developing junior staff members.
Highly motivated, committed, self-starter and ability to prioritize work with changing priorities
Experience working in a regional or national accounting practice would be advantageous.
Our Values, The KPMG Way
Integrity, we do what is right | Excellence, we never stop learning and improving | Courage, we think and act boldly | Together, we respect each other and draw strength from our differences | For Better, we do what matters.
KPMG is committed to the health and safety of our people, clients and communities. With this commitment in mind, KPMG complies with all public health mandates (provincially and/or federally, as applicable) and has implemented various safety measures, including a COVID-19 Vaccination Policy. KPMG's COVID 19 Vaccination Policy requires all employees to be fully vaccinated if they wish to or are required to attend a KPMG office and/or other congregate settings in the course of their duties (such as client sites or third-party venues).
As this role requires occasional or consistent attendance at a KPMG office and/or congregate setting, the successful candidate must be fully vaccinated (i.e. have received all doses that are recommended by Health Canada, including any boosters) and must provide KPMG with proof of vaccination. KPMG will provide reasonable accommodation if the successful candidate cannot be vaccinated due to grounds protected by human rights legislation in their province of employment.
KPMG in Canada is a proud equal opportunities employer and we are committed to creating a respectful, inclusive and barrier-free workplace that allows all of our people to reach their full potential. A diverse workforce is key to our success and we believe in bringing your whole self to work. We welcome all qualified candidates to apply and hope you will choose KPMG in Canada as your employer of choice.
For general recruitment-related inquiries, please contact the HR Delivery Centre at cafmcdnhrsthotline@kpmg.ca.
If you have a question about accessible employment at KPMG, or to begin a confidential conversation about your individual accessibility or accommodation needs through the recruitment process, we encourage you to contact us at cafmcdnhrsthotline@kpmg.ca or phone 416-777-8002 or toll free 1-888-466-4778.