PwC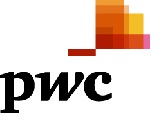 Description
Join us in cultivating a collaborative workplace driven by unique perspectives. We're proud PwC advances a culture that helps everyone to thrive. It's one of the reasons we're recognized as a "Top Company" to work for in Canada. As you ignite a meaningful career and build a network that'll last for life, you'll work with people from diverse backgrounds and industries to help solve important problems, empowered by technology to turn today's ideas into tomorrow's solutions. We cultivate an environment in which our differences are embraced and our people feel comfortable bringing their whole selves to work. An empowering and diverse environment starts with you. Are you ready to get started?
PwC's Forensic Services is a highly dynamic and diverse group of professionals providing clients with Disputes and Litigations related services (damages quantification, valuation aspects of claims, etc.) as well as Fraud Management through the investigation of allegations of fraud, wrongdoing or other illegal acts.
Our forensic specialists provide solutions and support for clients dealing with financial litigation issues, regulatory and crisis situations. As part of the team, you'll help provide support to our clients who wish to investigate potential financial crime, support clients responding to regulatory enquiries, quantify financial damages and provide expert advice and opinions in legal proceedings. You'll also help clients review and remediate systems and controls to prevent further issues.
Members of PwC's Forensic Services group include: Chartered Professional Accountants and Investigative and Forensic Accountants, (CPA and CPA·IFA), Chartered Business Valuators (CBV), Financial Analysts (CFA), Certified Fraud Examiners and Financial Forensics specialists (CFE and/or CFF) and Computer Specialists, who bring together unique skill sets and experiences.
Important points to consider
As a requirement, a Secret Security Clearance is mandatory for all staff who will be engaged on these assignments. Prior to applying, please review the Government of Canada website to ensure you meet the eligibility requirements to obtain this clearance. This will become a condition of your employment with PwC should you receive an offer from us.

All applicants will be reviewed and only successful candidates will be contacted by the Talent Acquisition team.
What you'll create and do
As a Manager, you'll work as part of a team of problem solvers, helping to solve complex business issues from strategy to execution. PwC Professional skills and responsibilities for this management level include but are not limited to:
Coordinate and control client pre-acceptance procedures including conflict checks, client investigation checks and drafting engagement letters
Coordinate with clients to obtain the necessary information to perform the agreed upon services
Coordinate, oversee and review the work of other professionals of the group with the preparation and production of financial and data analysis, document and process review, witness interview, etc.
Prepare high quality investigative and damage quantification reports for delivery to clients detailing procedures undertaken, results obtained, applicable limitations and recommended actions
Prepare working paper files containing documentation of procedures performed and evidence obtained
When required participate as an expert in the judicial process related litigious files
Prepare and deliver internal and external presentations related to our services and participate in the business development efforts of the group
Prepare/Attend and participate in project team meetings to discuss findings to date and brainstorm on additional areas to investigate and additional forensic services (i.e. computer forensics) that would be beneficial to the client
Participate in our internal human capital processes.
What you'll bring to this role
Bilingual (French and English) both written and spoken
An interest in digital upskilling an openness to learning new tools and adapting how you work
A demonstrated commitment to valuing differences and working alongside diverse people and perspectives
An accounting designation is required. A CFA or CBV designation would also be considered.
Certified Fraud Examiners and Financial Forensics specialists (CFE and/or CFF designation) are valued
A few years of experience in the area of forensic accounting
Experience in working as part of a project team in a manager or lead role
Strong technical ability with MS Office, Google Suite
Strong track record of internal policy compliance (e.g. timesheet, status reports, etc.)
Good report writing skills and able to work with minimum supervision and under tight timelines;
Successful candidates will be required to obtain a government secret security clearance
Why you'll love working for PwC
At PwC, we support you through a range of financial and non-financial rewards and benefits. Discover a life that works for you with our diverse, inclusive and flexible culture. To learn how you can grow and shine in your career at PwC, please visit: https://www.pwc.com/ca/whypwc
Applying at PwC
At PwC, we embrace new technology where you will learn to innovate and deliver differently. For Administrative, Specialist, Associate, Senior Associate, and Manager roles you may have the opportunity to participate in an on-demand video interview. To learn more about our innovative cloud-based online application interview process click here: https://www.pwc.com/ca/applytopwc
We take your privacy seriously. To protect your personal information, please submit your application directly through PwC Canada Careers: https://www.pwc.com/ca/en/careers.html
PwC is committed to building a diverse workforce representative of the communities we serve. We encourage and are pleased to consider all qualified candidates, without regard to race, colour, citizenship, religion, sex, marital / family status, sexual orientation, gender identity, aboriginal status, age, disability or persons who may require an accommodation, to apply.
Every day we see how people make businesses great. But it's not only about skills. If your experience is close to what we're looking for, please consider applying. We recognize that experience comes in many forms, and passionate teams reimagine the possible. Create your future at PwC.