Capital Power Corporation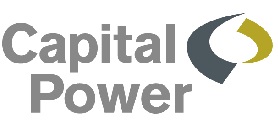 A little about Capital Power
Capital Power (TSX: CPX) is dedicated to powering a sustainable future for people and planet. Headquartered in Edmonton, Alberta, we're a growth-oriented North American power producer that creates innovative electricity solutions to electrify the world reliably and affordably while protecting the planet for future generations.
From Alberta to Alabama, we're innovating power generation as a collaborative team of experts and innovators. We believe in empowering our people and supporting them with holistic benefits and programs so they can thrive in all aspects of life. We provide purpose-driven work in a safe, inclusive environment, and we live by our values. With us, your contributions matter. We're here to partner with you so you can learn, innovate, and forge a career that's meaningful to you. Join us in powering a clean energy future!
Your Opportunity
One Permanent Full Time Position
Do you have strong analytical skills? Do you thrive working in a fast-paced environment? This is an opportunity for you to join a fast-growing organization which is focused on developing renewables, committed to a low carbon future and believes in innovation!
Capital Power Corporation is currently seeking an innovative and results-oriented individual to join our Valuations Services team.
Reporting to the Director, Valuation Services, as the Valuation Specialist, you are accountable for the performance of corporate valuation analysis, coordination of analytics functions required to support corporate and project valuations, and performance of corporate-level analytics.
You will contribute to our team by:
Preparing highly complete corporate valuations and analysis for decisions on asset acquisitions, divestitures and development opportunities in support of Business Development/Commercial Services initiatives.
Optimizing the valuations process to minimize duplication, ensure consistency, and optimize resource use.
Providing input to planning and strategic direction of Valuations group and ensuring an appropriate understanding of the Capital Power strategy and maintaining on-going effective relationships between other positions in Valuations and the rest of Capital Power.
Ensuring the delivery of optimal results against appropriate performance metrics.
Developing, implementing and reviewing Valuation Services processes to ensure compliance to policies, standards, regulatory requirements and ensure mitigation of risks.
Preparing and/or reviewing impairment and goodwill valuations, including obtaining necessary feedback and preparing reports, including annual goodwill impairment testing as well as quarterly assessment of potential indicators of impairment.
Preparing purchase price allocation analysis and manages reviews by external parties as required.
What you will bring to the role:
Education:
Post-secondary Degree specializing in Business, Finance or Accounting.
Formal designations such as a CBV (Chartered Business Valuator) or CFA (Certified Financial Analyst) or advanced finance degree such as related Master's degree will be preferred.
Educational equivalency may be considered.
Experience:
5 to 7 years of experience related to accounting, valuation and corporate finance.
Power industry experience preferred.
Technical Skills:
Business valuation/finance analysis and knowledge of accounting treatments/policies for purposes of goodwill and impairment assessments.
Strong leadership, planning and organizational capabilities, and independent problem- solving skills.
Demonstrated quantitative, qualitative, analytical and problem-solving skills.
Proficiency in project management skills is necessary along with the ability to excel in a dynamic and multi-disciplinary project team environment.
Strong written and verbal communication and presentation skills.
Advanced Microsoft Excel skills required.
Ability to work independently and demonstrate a high level of initiative and self-directedness.
Ability to work in a fast-paced team environment.
Ability to be thorough, accurate, and have a high level of attention to detail.
Working Conditions:
Hybrid Office/Work from home position, with possible very minimal travel to meet business users at Capital Power facilities or other offices.
Additional Details
Clearance of Credit check is required for this position.
In order to be considered for this role you must be legally eligible to work in Canada.
The successful candidate for this position will undergo an education verification, reference checks and criminal record check.
Capital Power employees that refer a successful candidate for this position are eligible for a $1000 Referral Reward!
We believe that creating a culture that supports employee physical, mental, financial, and social wellbeing is critical to our success. That is why we provide flexible and affordable employee benefits, retirement savings, and paid time off programs. We also provide comprehensive onboarding, training, and programs supporting your career development.
Depending on the posting requirements relocation assistance may be available
How To Apply and Next Steps
Capital Power only accepts resumes via online application at www.capitalpower.com/careers. If you choose to submit your resume by any other means, we cannot guarantee that your application will be considered for vacancies.
Applicants with disabilities who require a reasonable accommodation to complete their application can request accessible formats, communication support, or other accessibility assistance by contacting careers@capitalpower.com.
Capital Power is committed to providing a fair and transparent hiring process. We recognize and embrace the value of diversity and hire employees with the appropriate skills, experience and knowledge for each position.
Thank you for taking the time to apply and expressing interest in powering a sustainable future with Capital Power! We wish that we could personally respond to everyone who applies; however, it is our practice to contact only those individuals selected for interviews.