KPMG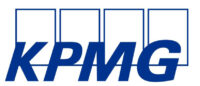 You've got big plans. We have opportunities to match, and we're committed to empowering you to become a better you, no matter what you do.
When you join KPMG, you'll be one of over 227,000 professionals providing audit, tax, advisory and business enablement services across 146 countries.
With one of the largest teams of valuators in Canada, KPMG is a respected leader in the provision of valuations. Working as part of the team will provide you with exposure to a breadth of files in various industries, allowing you to gain valuable experience while building your professional network and business acumen.
Learn more here
Overview of the opportunity
Are you a talented (Senior) Manager with a proven track record for motivating teams and delivering exceptional client service?
Our Deal Advisory – Valuations team is looking for a professional like you with the skills and drive to make a real difference
As a (Senior) Manager in the Complex Financial Instruments team, you will work with other members of the Valuations practice to model and price complex financial instruments (e.g., fixed income and derivatives).
What you will do:
Manage multiple valuation engagements in support of transactions, compliance, and other services across a diverse range of industries
Motivate and supervise engagement teams
Build and manage client relationships
Manage, mentor and train junior professionals
Manage any conflicts that may arise, as well as any engagement-related risks
What you bring to the role:
4+ years of relevant professional experience in valuations for the manager level
Demonstrated project or engagement management ability to plan and execute projects / engagements, client deliverables on time to a successful conclusion
Ability to prepare detailed financial models
Ability to manage conflicting demands and priorities, including managing client expectations, scope and speed of service
Analytical and writing skills
Successful completion of CPA, CFA, CBV, FRM, or PRM designation is an asset
Keys to your success:
Ability to think creatively and critically to find solutions to client requests and anticipate risks
Attention to detail, excellent organizational skills and an ability to solve complex technical problems.
Ability to build a network and effective working relationships internally and externally
Motivated, collaborative team player that can work independently with minimal supervision and adapt to changing priorities
Ability to articulate and simplify complex problems and concepts
Why Choose Valuations?
We provide you with the opportunity to gain exposure to multiple industries, including financial services, consumer & retail, industrial markets, real estate and energy & natural resources. You will also have the opportunity to specialize in specific industry groups that are of interest. We work closely with the major players in the Canadian pension plan and private equity sectors. In addition, our team collaborates with many other practices and offices in Canada and around the world.
Your professional development is important to us. We strongly encourage you to commence and obtain designations over time that will assist you in this role, including the CBV, CFA, and/or FRM. We also provide internal training and support external training for you to achieve your professional goals.
We offer a dynamic work environment, competitive salary and the opportunity to grow your experience, technical knowledge and professional skills. Life balance and flexibility are also important to us while meeting client needs and project timelines.
Apply today for the (Senior) Manager, Valuations (Complex Financial Instruments) role at KPMG.