MNP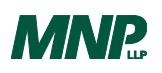 Make an impact with our Valuations team as a Manager / Senior Manager. This diverse team of professionals works with clients on a wide range of business disputes, transactions and strategic plans and applies qualitative techniques to accurately measure the value of their operations. As a trusted advisor, you'll provide independent and reliable business valuations that empower clients to advance their strategic goals and make value-driven business decisions with confidence.
Responsibilities:
Accountable for business valuations, intellectual property valuations, fairness opinions, financial modelling and purchase price allocations to help clients understand the value of their business and its components
Lead interactions with client management, stakeholders, legal counsel and financial advisors
Lead industry and market research on trends, valuation multiples for relevant public companies and precedent transactions
Prepare and review cash flows, valuation models and other technical based analysis, projections and forecasts
Design and develop high-quality deliverables including reports, presentations and correspondence
Manage engagement planning and scheduling as well as project financials (budgets, WIP, timely billing, collection, variance recognition)
Identify innovative ways to deliver added value to clients; ensure client needs are met and relationships grow and develop
Maintain high quality control and apply specialized knowledge to anticipate, identify and address issues or key risks relevant to the client's business
Network in the local business community, consider business development opportunities and lead the preparation and delivery of competitive proposals to meet client needs
Mentor, motivate and coach team members towards professional and personal development by setting clear expectations, providing feedback and conducting performance reviews
Maintain flexibility to travel, as necessary
Skills and Experience:
CBV designation
4+ years of professional services experience, primarily in financial analysis and valuations
Proven people management, relationship building and leadership skills
Please apply directly through this link .