White & Lewis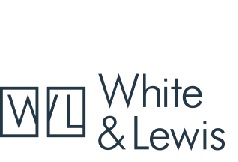 About White & Lewis
Credible and reputable business valuation experts committed to personalized service. That's who we are. Come join us.
White & Lewis is a well-recognized boutique business valuation and litigation support firm servicing southern Ontario, and in particular the GTA. We provide valuation and loss quantification services in respect of family law litigation, commercial litigation, shareholder disputes/buyouts, estate planning and litigation, and tax planning/reorganization. The majority of our work pertains to family law matters. We also provide forensic accounting services as well as transaction advisory support.
With an analytical and objective view in financial valuation and litigation matters that comes from years of experience, we strive to put forward financial knowledge that adds value and delivers results efficiently. Trust and respect are of the utmost importance to our firm, providing a proactive and supportive environment for both our team and our clients. Dedication fuels our business—we embrace the opportunity to improve and grow.
As an independent firm, we offer a collaborative and flexible work arrangements. We are looking for someone who is eager to learn and who is dedicated to doing the best possible job. We're happy to explore meaningful work-life balance options, such as part-time or full-time hours and the option to work from home.
Minimum Qualifications
CA, CPA designation
CBV designation (or enrolled in the CICBV program)
Prior experience with business valuation and litigation support is preferred
Prior experience with corporate and personal income taxation in Canada is an asset
Required Skills
Strong analytical skills
High degree of proficiency with Word and Excel
Excellent communication skills, including report writing
Detail oriented, well organized and conscientious
Ability to work independently
Ability to manage multiple assignments/projects
For more information on White & Lewis, please visit www.whiteandlewis.com
Please send your resume to brandon@whiteandlewis.com