Duff & Phelps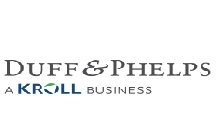 In a world of disruption and increasingly complex business challenges, our professionals bring truth into focus with the Kroll Lens. Our sharp analytical skills, paired with the latest technology, allow us to give our clients clarity—not just answers—in all areas of business. We value the diverse backgrounds and perspectives that enable us to think globally. As part of One team, One Kroll, you'll contribute to a supportive and collaborative work environment that empowers you to excel.
The Disputes practice provides industry and technical insights to win disputes related to contractual, fiduciary or related obligations and prepares expert analysis to help clients understand, prevent and manage fraud.
At Kroll, your work will help deliver clarity to our clients' most complex governance, risk and transparency challenges. Apply now to join One team, One Kroll.
RESPONSIBILITIES:
Will be tasked to work on a variety of mining valuation projects for an array of public and private mining companies, mine financing funds and institutional investors across the globe
These projects will be prepare for a variety of purposes, including portfolio valuation, fairness opinions, financial reporting, tax and disputes
Will be based out of Toronto with desire to travel and opportunities to work out of other offices in the global energy & mining team
Prepare valuation analysis, detailed financial models, written reports and presentations
Research and analyze company and industry data across different sources
Will work with other mining team members from firm's global offices
REQUIREMENTS:
3+ years of professional services or corporate finance experience, with 1-2 years of valuation experience focused on the mining or natural resources sector strongly preferred
Must have familiarity with financial modeling based on life of mine models and/or reserve reports, along with the key value drivers, risks and tax attributes. Strong familiarity with energy & mining-focused market approaches
Understanding of securities and arrangements commonly found in the industry, such as streams, royalties, offtakes, or warrants is beneficial
CPA, CA, CBV or CFA designations or pursuit thereof is preferred, with a very good understanding of accounting fundamentals
Strong written and oral communication skills with the ability to work and converse with management, lawyers, Boards, technical consultants, and auditors
Excellent analytical and quantitative skills and ability to perform in-depth analysis
Project management skills to balance multiple projects simultaneously while remaining detail oriented and ensuring projects meet timelines
Ability to work independently and effectively as a team member
Advanced skills in Excel and PowerPoint
In order to be considered for a position at Duff & Phelps, you must formally apply via our career site.