Chair
Anish Chopra, FCPA, FCA, FCBV, CFA
Anish is a Managing Director and Portfolio Manager covering global equities and fixed income at Portfolio Management Corporation, a boutique investment management firm that provides professional discretionary portfolio management services to individuals, families, corporations and institutions. Prior to this, Anish led the Innovative Solutions Group at TD Asset Management where he held the position of Managing Director and Lead Portfolio Manager. In this key strategic role, he provided oversight for a team of 30 investment professionals with $100 billion in assets under management which included synthetics, derivatives, quantitative, passive and fundamental mandates. Anish also held numerous other roles at TD Asset Management including leading investment teams and serving as Lead Portfolio Manager of a number of successful TD Mutual Funds including the TD Canadian Value Fund and high net worth and institutional mandates.
Anish holds both a Bachelor of Arts and a Masters of Accounting (Gold Medalist) from the University of Waterloo. He is a Chartered Professional Accountant (FCPA, FCA) as well as a CFA charterholder. He also holds the Chartered Alternative Investment Analyst designation, is a Chartered Business Valuator (Canadian Gold Medalist) and holds FCBV honours as a Fellow of CBV Institute.
Anish is actively involved in the community including as a member of the Investment Committee of the Lawson Foundation and a past member of the Ontario Judicial Council. Anish also served as Chair of CFA Society Toronto and was a member of the Canadian Accounting Standards Board.
Vice-Chair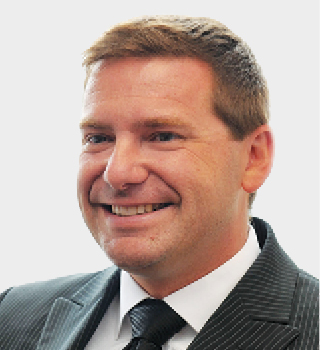 Luc Lafontaine, CPA, CA, CF, CBV
Luc is a partner in Deloitte's Montreal office. He has been providing business and intangible asset valuation services since 1993, acting primarily as a valuation specialist on mergers and acquisition, tax reorganization, litigation (including divorce) and financial statement compliance mandates.
He has worked as an asset and business valuation specialist for large and medium-sized companies in various sectors of the economy, including the technology, media and telecommunications and health sectors.
On many occasions, he has been asked to serve as guest speaker on various topics related to business and intangible asset valuation. Luc is also a business and intangible asset valuation instructor for CPA Quebec.
Luc obtained a bachelor's degree in business administration from Université du Québec en Outaouais (Hull) in 1990, received his CPA, CA designation in 1992, and has held the Chartered Business Valuator designation since 1995.
Secretary/Treasurer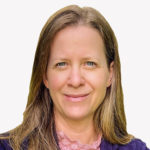 Charlene Rodenhiser, CPA, CA, CBV
Charlene Rodenhiser specializes in business valuations and intangible assets and provides litigation services through loss quantification analysis, expert reports and expert testimony. Charlene serves small to mid sized owner managed businesses providing support related to the purchase and sale of a business, compliance-based valuation and value creation.
Charlene graduated with a Bachelor of Commerce from Saint Mary's University in Halifax in 1996. She obtained her CA designation in 1999 and her CBV designation in 2003. She is a member of the Institute of Chartered Accountants of Nova Scotia and the Canadian Institute of Business Valuators.
Charlene has served on various committees of the CBV Institute including: Accreditation, Professional Development (as Chair), Professional Practice Standards (as Chair) and Marketing. Charlene is past Treasurer of the Hammonds Plains Consolidated School's Parent Teacher Association.
CEO – Ex Officio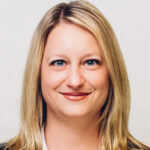 Christine Sawchuk, CPA, CA, CBV, MEd (Adult Education)
Christine Sawchuk is the President & CEO of CBV Institute. She is responsible for the conduct of the affairs of CBV Institute in accordance with the Institute's By-laws, policies and procedures, working with the Board of Directors and volunteers in various committees. She is responsible for the administration, strategic plan, and overseeing the delivery of various programs and services offered by CBV Institute. Included in her duties is the responsibility of communications with Members and the external stakeholders, media, accounting ,legal and investment firms, as well as other organizations in the valuation profession in Canada, the United States and worldwide.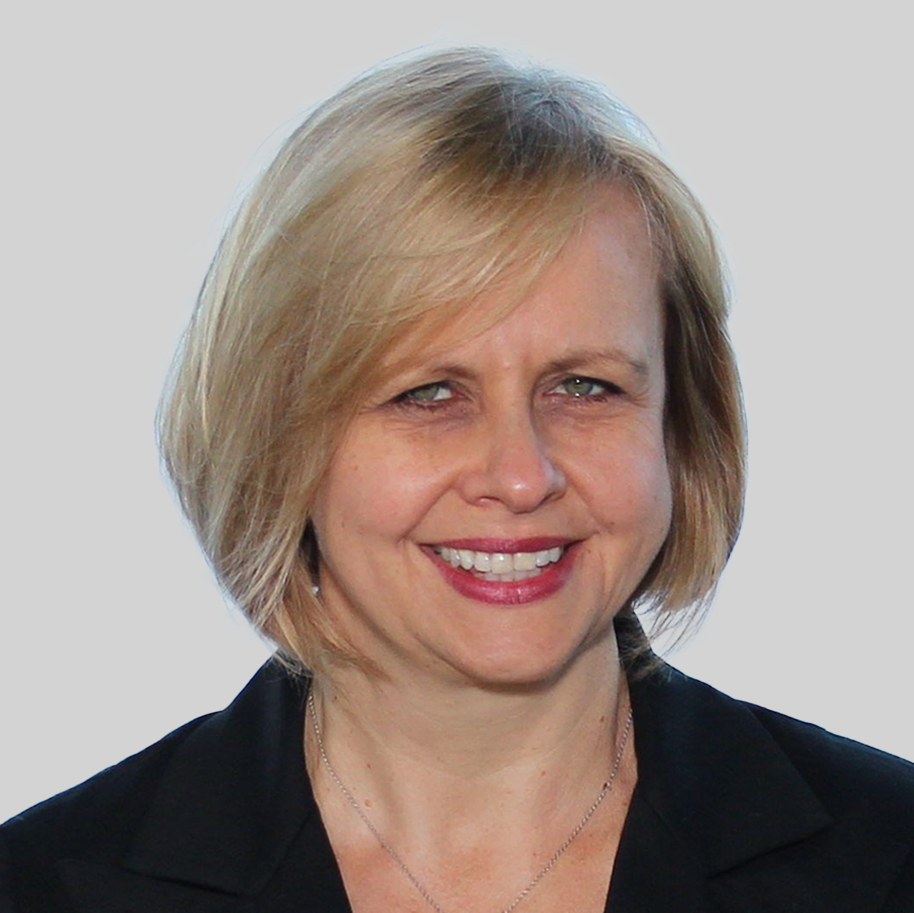 Renata Eva Milczarek,
CPA, CA, CFF, CF, CBV
Renata is a co-founding partner of Mareval SENCRL, a boutique firm based in Montréal offering services related to business and asset valuation, damage quantification and forensic accounting. In this capacity, she regularly advises clients or provides independent opinions for transactions, tax valuations, financial reporting, litigation support and fraud investigations.
Renata's career has encompassed working with professional service firms, including KPMG (Bermuda office) and Raymond Chabot Grant Thornton (Montréal office) as well as asset management companies, including the Caisse de dépôt et placement du Québec (based in Warsaw and Paris) and Russell Investment Group (based in Paris).
Renata has lectured at McGill University, in Financial Accounting in the Graduate Diploma in Public Accountancy program and in Business Valuation in the Professional Development Certificate in Business Valuation. She has presented at numerous conferences in Europe and North America with respect to valuations, forensic accounting and private equity.
Renata has been a member of the Investment Committee of several private equity funds and an Advisory Board member of a pension fund manager. She has been a member of the Valuation Committees of Investissement Québec and PSP Investments, and is currently a member of several Valuation Committees of the BDC.
Renata holds a Bachelor of Commerce from Concordia University and a Graduate Diploma in Public Accountancy from McGill University. She is a Chartered Professional Accountant and Chartered Business Valuator, and a holder of the Corporate Finance and Certified in Financial Forensics qualifications.
Renata's involvement with the CBV Institute includes participation in the organizing committees of two Annual Conferences.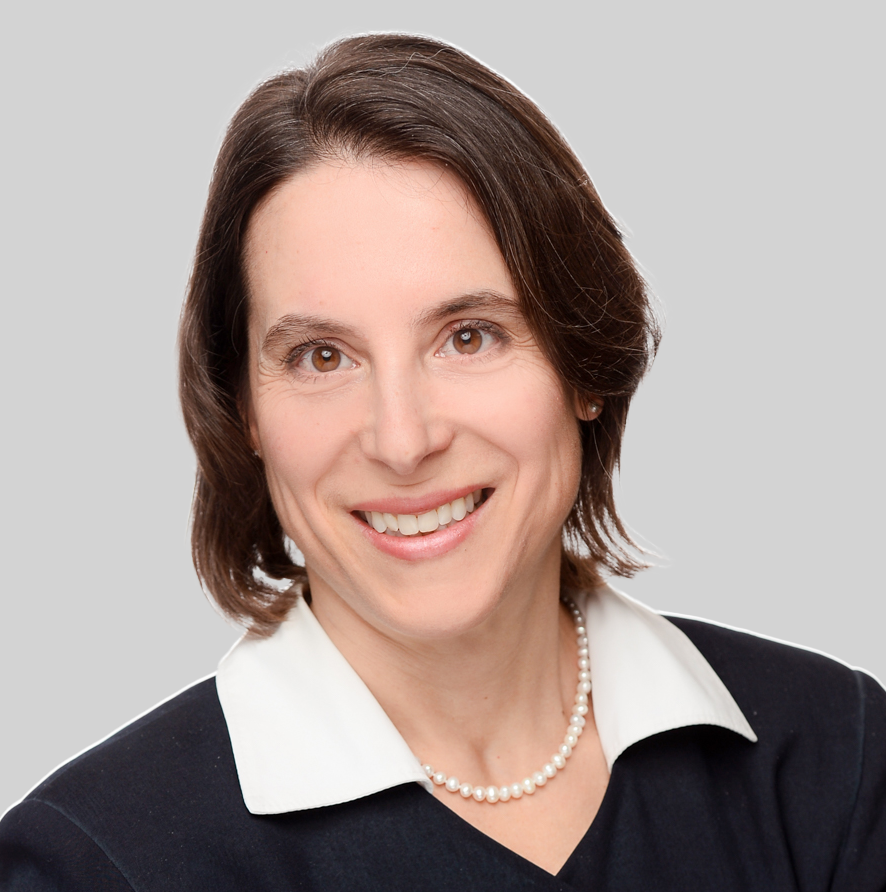 Catherine Tremblay, CPA, CA, CBV, ASA, CFF
Catherine is a Partner at MNP in its Montréal office and is the firm's Leader of Business Valuations and Litigation Support Services for the Québec Region.
Since 2000, Catherine has specialized in business and securities valuation and financial litigation support, performing numerous valuations of businesses, business ownership interests, securities and intangible assets. She has provided services in the context of business combinations; private placements; corporate and financial reorganizations; fair value measurement of assets and liabilities for purchase price allocation and annual impairment testing for financial reporting purposes; and for various other purposes such as income tax, financing, shareholder disputes and quantification of economic damages.
Catherine has performed valuations for public and private companies in a wide range of industry sectors as well as for governmental entities and has been recognized by the courts as an expert in business valuation. She has authored numerous technical articles and given presentations at various conferences on business valuation and financial topics.
She served on the Board of Directors of the CBV Institute from 2014 to 2017 and was Chair of its Marketing and Communications Advisory Council for two years. For four years, Catherine was a member of the Editorial Review Board of Business Valuation Review, a quarterly journal of the Business Valuation Committee of the American Society of Appraisers (ASA). Catherine has served on the Eastern Canadian Chapter of the ASA as well as the Montréal Workshops committee of the CBV Institute.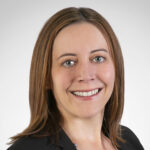 Amanda Vella, CPA, CA, CBV, CEPA, MPAcc
Amanda is Senior Director, Business Advisory and Transition Consultant with ATB Financial. Amanda is focused on providing tailored advice to clients on business valuation, value acceleration, effective exit strategies and long-term financial preparation for a business transaction. She provides mentoring and coaching to help business owners considering a sale through the transaction process.
Amanda has over 15 years of experience in finance leadership, business advisory, strategic and financial planning, corporate finance and business valuations. Prior to joining ATB, Amanda was Vice President Finance of a large, acquisitive, international insurance service company and held transaction advisory roles at Grant Thornton and Ernst & Young LLP.
Amanda is a Chartered Accountant, Chartered Business Valuator and a Certified Exit Planning Advisor.
She has a Master of Professional Accounting from the University of Saskatchewan and a Bachelor of
Business Administration from Acadia University.
Amanda is actively involved in the community serving on the Board of Directors of the Lung Association of Alberta and NWT and the Edmonton Chapter of FEI (Financial Executives International). She has previously served on the Boards of YWCA Canada and YWCA Edmonton. For over ten years, she was actively involved as an officer in the Royal Canadian Air Force where her focus was teaching flying in the Air Cadet program. Amanda has created content and lectured on the topics of accounting and business valuations for the CA School of Business and at Grant MacEwan University.
In 2014, Avenue Magazine recognized Amanda as being one of Edmonton's Top 40 Under 40.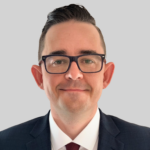 Richard Davies, CPA, CA, CBV, CFE, CFF
Rick is a Senior Director in RSM Canada's Litigation and Valuation Services practice in Toronto. He has been providing litigation support services to the Canadian legal community for over 10 years. Rick specializes in business valuations, forensic accounting investigations, and the quantification of economic damages. He is a frequent writer and speaker on the topics of business valuations and litigation support. Rick presently services as a Director on the Board of the CBV Institute, and is involved in a number of its committees and advisory councils.
Rick holds a Bachelor of Accounting degree from the Goodman School of Business at Brock University. He is a Chartered Business Valuator (CBV), a Chartered Professional Accountant (CPA), a Chartered Accountant (CA), a Certified Fraud Examiner (CFE), and is also Certified in Financial Forensics (CFF).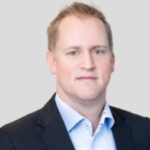 Susie Foley, CPA, CA, CBV
Susie is a member of the Valuation & Litigation Support practice, which is part of KPMG's Deal Advisory Group. She has over 10 years of experience in the areas of business valuations, assurance, and finance.
Susie is a CPA, CA, CBV with over 10 years of professional experience. She joined Ernst & Young LLP in Assurance as a co-op student in 2004 and transitioned to EY's Valuations group in 2009. In late 2013 Susie moved into industry at Bell Canada, where she worked in a Senior Manager Financial Planning & Analysis role, working directly with Senior Wholesale & Finance Executives. After three years in industry, Susie returned to Valuations as a Senior Manager with KPMG LLP in Vancouver.
Susie has been involved in numerous valuation engagements of private and public companies in Canada and Internationally, undertaken in connection with mergers and acquisitions, litigation, securities regulatory matters, corporate re-organizations and financial reporting, spanning across a wide range of industries, including mining, technology, power, private equity/pension funds, and manufacturing.
Susie provides high quality work product efficiently, and her friendly and outgoing demeanor has been instrumental in her building and maintaining long-term relationships.
Education, Licenses & Certifications
Honours Bachelor of Mathematics (with Distinction), the University of Waterloo
Master of Accounting, University of Waterloo
Member of the Canadian Institute of Chartered Accountants
Member of the Canadian Institute of Chartered Business Valuators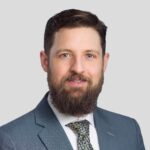 Brian Gibson, CA, CPA, CBV
Brian is a Senior Manager in KPMG's Deal Advisory practice in Calgary. His current practice includes a variety of engagements, including financial reporting work, litigation support and valuations in connection with tax planning or restructuring.
In his time with KPMG, Brian has developed an emphasis on valuation for financial reporting, including fair value issues related to purchase price allocations, fair value of intangible assets, valuation of financial instruments and derivatives, goodwill impairment and investments held by private equity firms. In connection with his work, Brian works with a variety of clients, from owner-managed business seeking to understand the value drivers of their business, to public companies completing transactions in excess of $20.0 billion USD in transaction value.
Prior to KPMG, Brian spent almost 10 years in mid-size accounting firms, serving as an audit manager for public and private companies before transitioning to help start a small-business focused valuations practice within an accounting firm. These experiences helped to foster an interest in education and developing new professionals, both through mentorship in the workplace and engagement with students through various education initiatives.
Brian has been involved with the Canadian Institute of Chartered Business Valuators ("CICBV") for the past three years as an instructor for the Valuation for Financial Reporting elective course offered to CBV students. In addition, Brian has been a CBV Institute Congress organizer, a speaker on VFR topics at the CBV Institute VFR symposium and National Congress, and participated in the creation of a valuation course in conjunction with the Chartered Professional Accountants of Canada.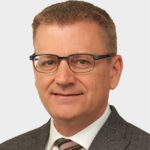 Cameron L. McInnis, CA, CPA, CPA (Illinois)
Cameron McInnis is the Chief Accountant of the Ontario Securities Commission (OSC) and is responsible for providing specialized accounting advisory services to the Commission, its senior management and staff, as well as market participants. Cameron represents the OSC at the International Organization of Securities Commissions (IOSCO) as chair of the Accounting Subcommittee on Issuer Accounting, Audit and Disclosure, and has represented the Canadian Securities Administrators on many domestic matters such as a past member of the Audit and Assurance Standards Oversight Council, and the IFRS Discussion Group of the Canadian Accounting Standards Board. He joined the OSC in 2001 and has served as Manager in the Corporate Finance branch as well as Associate Chief Accountant at both the OSC and the British Columbia Securities Commission. Cameron worked at a major accounting firm for several years prior to beginning his securities regulatory career.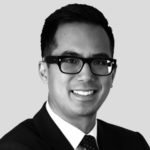 Dennis Leung, CPA, CA, CBV, CF
Dennis is a partner and the National Valuation Practice Leader at Grant Thornton, based in Toronto. He has experience performing business valuation and litigation support services for both private and public companies, across a broad range of industries.
Dennis has prepared valuations for the purpose of determining fair value in shareholder disputes, income tax planning, financial reporting, shareholder transactions and assessing the transaction fairness by way of the preparation of a fairness opinion. As it relates to litigation support, Dennis has prepared reports for the purposes of quantifying business losses, and has experience providing expert evidence at court, arbitration and mediation.
Dennis holds a Bachelor of Commerce from the University of Toronto. He is a Chartered Business Valuator (CBV), Chartered Professional Accountant, and a holder of the Corporate Finance Qualification.
His current and prior involvement with the CBV Institute includes the Chair of the Marketing Committee and Advisory Council, a member of the Communication Committee, National Congress Planning Sub-Committee, and a course leader.
Dennis has been a speaker at several conferences and seminars on the topic of business valuation.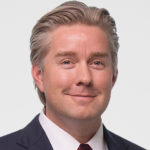 Chris Polson, MBA, CPA, CMA, CFA, CBV, CFF
Chris is a valuation and damages expert focusing on corporate/commercial, securities, tax, and restructuring disputes. He draws upon his extensive corporate finance and M&A transaction advisory experience to bring a real world perspective to complex financial issues.
Chris has testified in both US and Canadian courts as well as numerous arbitration and mediation proceedings. He has held a number leadership and advisory roles within the capital markets industry, including as an advisor to the Ontario Securities Commission and the President and Chairman of the CFA Society Toronto.
In addition to an Honours Bachelor of Commerce (with Distinction) and a Masters of Business Administration, Chris holds the Chartered Professional Accountant (CPA), Chartered Management Accountant (CMA), Chartered Financial Analyst (CFA), and Chartered Business Valuator (CBV) designations, as well as the Certificate in Financial Forensics (CFF) credential.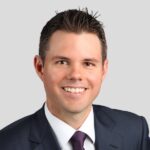 Kevin Hutchinson, CPA, CA, CBV, FRM
Kevin leads the OMERS private investment valuation team with focus on the infrastructure and private equity asset classes. He is responsible for leading all activities supporting the valuation and analysis of the infrastructure and private equity portfolios.
Prior to joining OMERS, Kevin was a Partner within the Valuation Services Advisory Practice at KPMG LLP in Toronto. In this role, he provided valuation services to both private and public companies as well as pension plans for various purposes, including financial reporting, fairness opinions, M&A transactions, and corporate tax planning.
Kevin has over 10 years of experience in performing private asset valuations across a broad spectrum of industries, asset classes and financial products. He is passionate about the valuation profession and has previously served on several advisory councils and working groups of the CBV Institute.
Kevin has a Bachelor of Commerce Degree (Honours) from Queen's University. In addition, he is a Chartered Accountant (CPA, CA), Chartered Business Valuator (CBV), and holds the Financial Risk Manager (FRM) professional designation.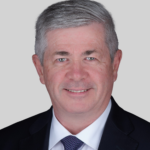 Patrick Coady, FCPA, FCA, FCBV
Patrick is a Partner in KPMG's Deal Advisory Services practice in Canada and a Managing Director of KPMG Corporate Finance Inc. based in our Ottawa office from which he serves primarily Eastern Ontario. He completed a secondment to KPMG's U.S. Valuation Services practice where he worked exclusively in the high technology and intellectual property area in KPMG's Chicago and San Francisco offices.
Patrick directs a dedicated team of professionals dealing with a full range of complex commercial transaction and valuation issues in the context of mergers and acquisitions, divestitures, financing transactions, re-organization, joint ventures and disputes. He has been qualified as an expert witness in the Ontario Court (General Division) and has varied experience in business valuations, litigation support services and mergers & acquisitions.
Patrick is a Chartered Business Valuator and the Canadian representative on KPMG's Global Valuation Committee, and Co-Chair of the firm's Global Data Analytics & Technology Committee that addresses integrated services with other aspects of Deal Advisory related to valuations across our global practice. He works cross-sector and has extensive global valuation and financial modeling experience having acted for major public corporations in assignments based in Canada, United States, Brazil, Germany, Israel, Italy, Norway, Portugal, Taiwan and United Kingdom. Sector strengths include software, telecommunications, real estate, automotive, cannabis and service businesses.
Patrick has worked with a number of large public entities in addressing their business opportunities, including intellectual property migration strategies and IP asset management.