CBVs in Family Law – Current Issues in Canadian Practice
Join CBV Institute and Family Dispute Resolution Institute of Ontario (FDRIO) for a joint seminar on hot topics for experts practising in family law. Three panels consisting of CBVs, a retired Judge and lawyers will provide attendees with key insights on the following topics:
Independence of experts: Fact vs Appearance
Practice Issues
Joint Retainers
This seminar will be available in-person and for live-streaming and will provide 3 hours of verifiable CPD.
Registration Deadline: February 10, 2020
In-person Registration Livestream Registration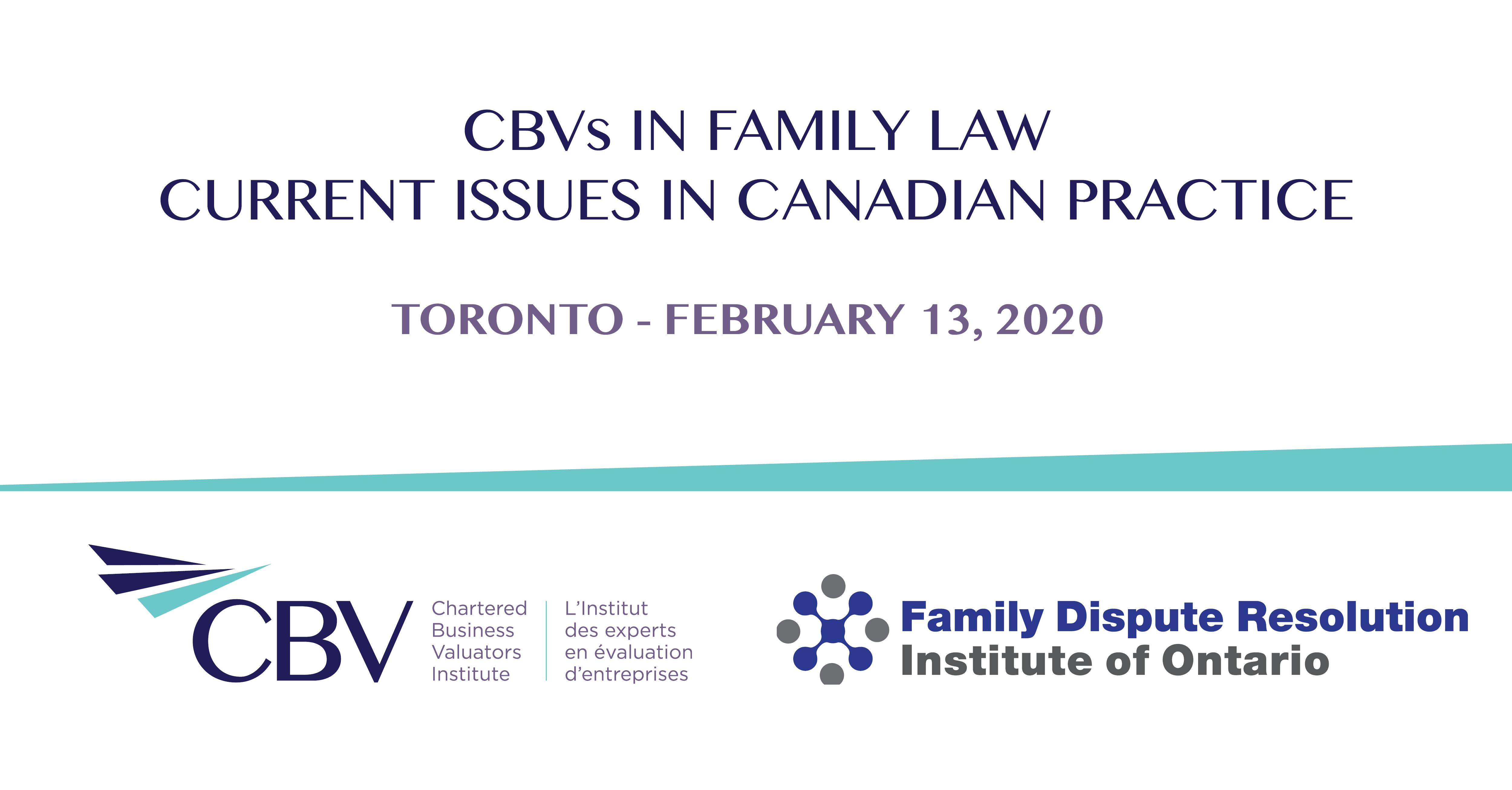 Your web browser is outdated. For the best possible site experience, we encourage you to switch your browser to Microsoft Edge, Google Chrome or Firefox.