CBV Institute is at the forefront of the global valuation community, and has determined to continue to advance changes to CBV Institute Practice Standards and pursue the adoption of International Valuation Standards (IVS) through further due diligence and consultation. CBV Institute Practice Standards and IVS are largely consistent, however, differences do exist, which have practical implications to practitioners.
As part of this consultation process and to assist members' in applying IVS, CBV Institute has published A Bridge from CBV Institute Practice Standards to IVS to highlight areas of differences between CBV Institute Standards and IVS.
You can find the Bridging Guide and more information on IVS located here.
As IVS continues to gain recognition and use internationally, there will be an increased need for CBVs to meet the requirements of IVS.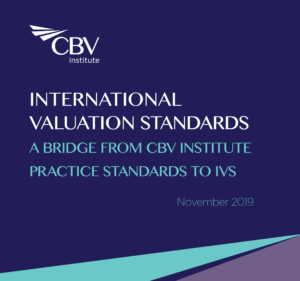 Your web browser is outdated. For the best possible site experience, we encourage you to switch your browser to Microsoft Edge, Google Chrome or Firefox.