2019 MQE Top 3 Marks
1st Place (Winner of the 2019 George Ovens Award sponsored by PricewaterhouseCoopers LLP)
Olivia Renshaw, CPA, CBV
I was fortunate enough to start my career directly in business valuations. Although my background was mathematics, I took an interest in valuation immediately. As I went through CPA Prep, CPA PEP, and finally the CBV Program of Studies, my interest in valuation and my understanding of the vast applications of the CBV designation grew. The CBV Program of Studies has deepened my knowledge of business valuation and allowed me to confidently put my learned skills into practice. The CBV Program of Studies has solidified a lifestyle of continuous learning and I'm proud to join the CBV institute.
It is my honour to be presented with the George Ovens Award for the 2019 MQE. I want to thank my husband Chris, my mom Dale, and everyone who has supported me along the way. Especially, my incredible mentors at KPMG – Alison MacRae, Suzanne Loomer, and Mary Jane Andrews. All of these women have believed in me and lifted me up throughout my career, and I couldn't be more grateful.
2nd Place
Paloma Navarrete-Rolls, CPA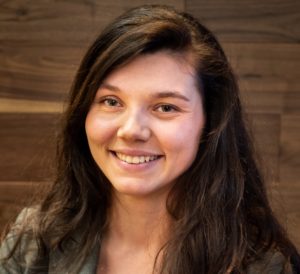 Over the past 2 years, the CBV program has provided me with the foundation to develop and hone my technical skills all while allowing me to apply what I learnt into practice. I believe that this has contributed to my development as a well-rounded professional and look forward to all the opportunities it offers. It is absolutely amazing to know that all my hard work has paid off and although I was not expecting it, I am honored to have completed the program as one of the top three MQE writers.
First and foremost, I would like to thank Mike, my family, and close friends for their continued support throughout this process. I would also like to thank my colleagues at Richter for their guidance and mentorship over the course of my studies, with a special mention to my study partner, Zack.
3rd Place
Dennis Ngo, CPA,CBV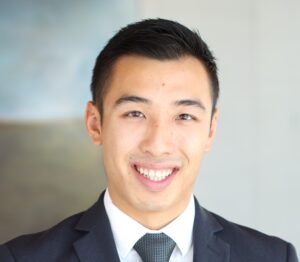 It is an honour to be recognized among the top three MQE writers this year. Firstly I want to thank all of the partners and team at PwC for the mentorship and many opportunities that have been provided to me over the last two years which have allowed me to put the technical course knowledge into practice. I'd also like to thank my study group Stephen Glennie and Jordan Hu for their support throughout the many days of studying. I was first introduced to the CBV designation from Jason Boyer, Partner at PwC. Since then, the path to achieving the CBV designation involved many weekends and evenings balancing time to study and work. The CBV designation isn't easy but I can say it was definitely worth it as the coursework and practical work experience has given me the skills and knowledge necessary to be able to have insightful and meaningful conversations with my clients and colleagues. I look forward to continuing to apply and sharpen the skills I've learned from the CICBV program of studies as I progress in my career.